Learn Advanced Techniques at the online School of Chi Energy Training
What Energy Workers should know about Biophotons…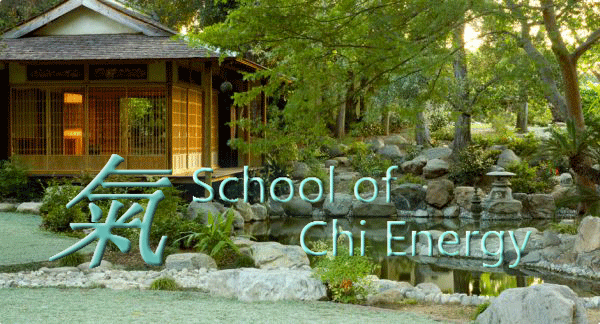 Learn how  I was able to reach the higher levels in energy cultivation by performing  a specially designed energy exercise called, "The Nerve Fiber Building Exercise". Students learn these type of energy exercises in order to perform a quantum healing or extreme abilities.
Then listen to our two audios with Sifu Jones and Sifu Brown as they discuss how scientists have learned to measure bio-emissions or bio-photons that come from the human body.   They'll explain about how the Quantum Energy Field can be measured at a photon level as shown in the  "Bio-emissions Lab Experiment" performed at the Parapsychology Rhine Center in Durham NC.
Pointed out in Sifu Cicero's biophoton measurement experiment, is how Rhine researchers who performed the test were markedly impressed with her ability to raise and lower her energy projections on command.  In fact, Sifu Cicero was sited as the fifth person in 30 years (with over thousands of men and women performing this experiment), to measure high photon energy levels in the ultraviolet range.
____
The following is Sifu Cicero's personal account of how she was finally able to reach a professional level with her energy abilities.
Prior to my Chi Energy Heals' training, I spent years instructing students in the art of esoteric teachings such as Qigong, Reiki, Chakra Healing, Yoga & Breathwork, Mindfulness Based Stress Reduction along with a Transpersonal Hypnotherapy practice.  In time, I became "burnt out" in my energy healing work.  More importantly, my body and mind were suffering because my energy work was starting to backfire on me and I had no idea why.
Overtime, I developed a burn out problem I couldn't seem to get over, nor could any of my fellow professionals help me.  I become disenchanted with energy work.  Each type of energy method I studied to a professional level let me down.  I lowered my expectations in this field of energy healing.  It seemed that no matter how much time or effort I devoted to the energy modality it didn't equate to my obtaining a higher performance level.
On top of this, the effort and time required to practice and perform these high level techniques left me exhausted and totally out of energy.  This left me open and I would absorb my client's heat based energy problems.  I was in the energy healing business and I became the one who needed to be healed.
It was difficult for me to put my pride aside with the amount of time and dollars I spent towards energy work.  When I was young I thought my natural abilities and "sensitivity" to other people's energy could be cultivated by the right method or teacher.  After years of working towards that effort, I had to admit my skills were mediocre at best, especially compared to the years put towards these endeavors.
In a turn of events, I came across Sifu Jones who developed The School of Chi Energy.  He talked in plain English and clearly described what I was experiencing in my energy work.  The concepts he told me about started to make more sense.  So clear was his message, I was convinced to give it a try.
I learned in his School that my skills reached a plateau due to inadequate methodologies.  During our phone conversation I started feeling great.   In fact, I can still recall that was the first time I truly felt relaxed and cool minded.  This was beyond the typical "relaxation response" from hypnotic "feel good" words.
Sifu Jones went on to explain that I could learn to change my energy field or "energy form" as he called it to a good feeling and a cool temperature.  This "energy form" Quantum based healing technique would first transform my energy and in turn my client.  On top of all this, he said that I could do this technique right over the phone.  In truth, I was experiencing this technique with him at that very moment.  It was the first time an Instructor ever showed me that healing energy could feel so good in an effortless way.  I wanted to learn this technique no matter how long it took.  If he could teach me just that alone, I would be heads above where I was in my present energy skills.  In time, I found out there were a lot more benefits to this type of high level energy work then I thought.
I found out that advanced bioenergy forms are built up over time to extremely high levels performed over a three year course curriculum period.  I was fine with this since I'd spend years in other energy training systems without even knowing upfront half I what I understood going into the Chi Energy School.
These bioenergy exercises were the easiest I've ever done.  The only thing I needed to do was to take my time and adjust from my expected mistakes.  It just took a little time each day to build up this energy in the right way.  While building up my bioenergy form I could perform different techniques along the way.  Within a three to six month period I found my energy and emotional stability was exponentially changing my skill level. During each month of classes, I practiced a new one to two minute exercises along with lectures, as I continued to my daily bioenergy building routine.
When I first entered School I learned all about the Tri-concept. I quickly learned that the Tri-concept is the only way to handle a electromagnetic type of energy that was I was building up in a "specific form".  In short, I was trained how to build up, apply the Tri-concept then guide my energy form in a flow pattern of different repetitions. During each month of classes, I practiced a new one to two minute exercises along with lectures, as I continued to my daily bioenergy building routine.
In the first Year alone my sensitivity heightened, I could change my heart rate, blood pressure and temperature under "very stressful" situations. I became very skilled at learning how to use my "energy healing form" on myself first then how to do this with a unique hands off healing skill on others in distant locations. This was the first key to accelerating my energy work skills and health. You need only to listen to some of the student's audio testimonies which will give you a overall understanding of what student's are learning in the School of Chi Energy Heals.
If my energy healing story sounds similar to yours, let us know.  Or if you're tired of running against the same old brick walls and plateaus in your energy healing profession, email us or download our free mp3 seminars.
Click this link to download our